Popular Articles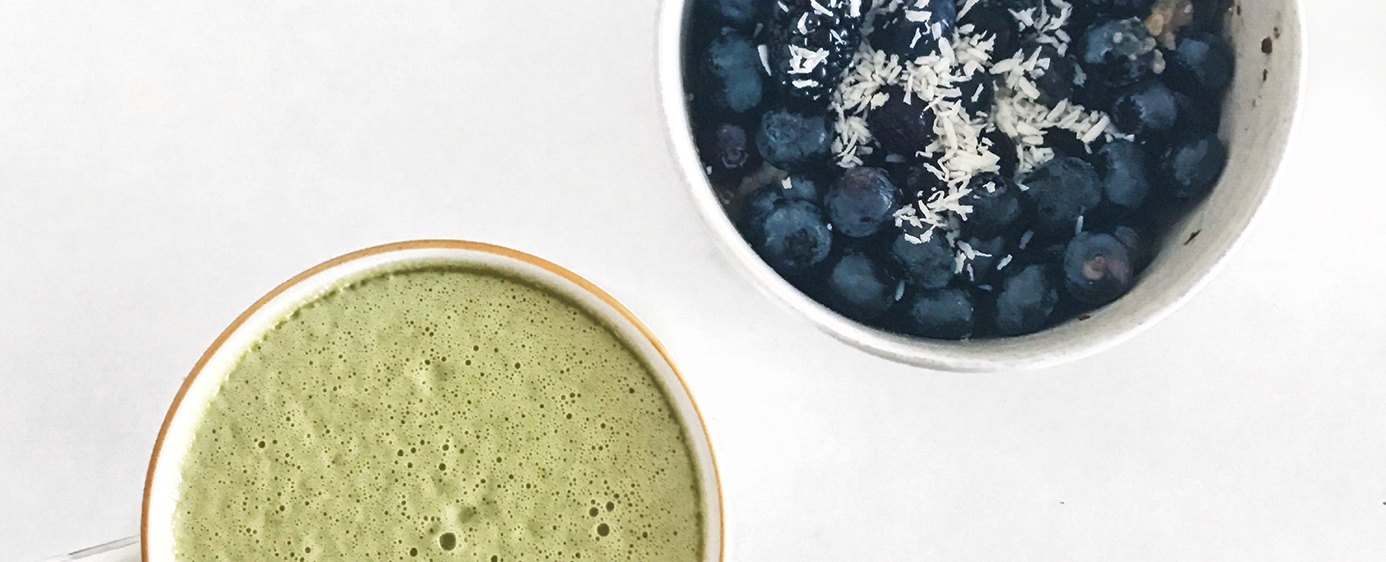 5 Tips for Getting Into a Healthy Lifestyle
A healthy lifestyle is one which helps to keep and improve your health and well-being. There are many different things that you can do to live a healthy lifestyle, such as eating healthy, being physically active, maintaining a healthy weigh, and managing your stress. However, a healthy lifestyle isn't just about healthy eating and exercise, it also about taking care of the "whole you" – your physical, mental, emotional, and spiritual well-being. And, that means taking care of you from the inside out.
HOW TO LIVE A HEALTHY LIFESTYLE
Even though there are many common ways to live a healthy lifestyle, actually doing it looks different for everyone, and means something different from one person to the next. Regardless of what you choose to do, living a healthy lifestyle is a key component to disease prevention, wellness, and longevity. Being mindful of your diet, physical activity and stress levels allows you to effectively balance all aspects of your life and the "whole you". Below are 10 important things you can do to live a healthy lifestyle:
1. Eat a balanced diet
A balanced diet does not have to be a boring diet. As long as you are getting adequate proteins, carbohydrates, vitamins, minerals and fats, that slice of chocolate cake you're craving shouldn't do you too much harm. Enjoy your meals, chew your food properly and eat a variety of foods, including five portions of fruit or vegetables a day. Too much processed food or sugary food can make you feel sluggish.
Drink more water. Most of us don't drink enough water every day. Water is essential for our body to function. Did you know that over 60% of our body is made up of water? Water is needed to carry out body functions, remove waste, and carry nutrients and oxygen around our body. Since we lose water every day through urine, bowel movements, perspiration and breathing, we need to replenish our water intake. Since food intake contributes about 20% of our fluid intake, that means we need to drink about 8-10 glasses a day to stay hydrated. One way to tell if you're hydrated – your urine should be colorless or slightly yellow. If it's not, you're not getting enough water! Other signs include: Dry lips, dry mouth, and little urination.
Eat more fruits and vegetables. Fruits contain lots of vitamins and minerals. As much as possible, you should consume your vitamins and minerals via your daily diet. Satisfy your palate with these nutritious fruits: Watermelon, Apricots, Avocado (yes, avocado is technically a fruit!), Apple, Cantaloupe, Grapefruit, Kiwi, Guava, Papaya, Strawberries. Like fruits, vegetables are important for good health. Experts suggest 5-9 servings of fruits/vegetables a day, but unfortunately it may be difficult at times. However, when you can, include foods like kidney beans, black beans, asparagus, long beans, green beans, and carrots. Think about your favorite vegetables and how you can include more of them in your diet every day, and pick bright-colored foods. Fruits and vegetables with bright colors are good for health because they remove the things in our body that damage our cells. So, get your fill of fruits/vegetables of different colors: White (Bananas, Mushroom), Yellow (Pineapples, Mango), Orange (Orange, Papaya), Red (Apple, Strawberries, Tomatoes, Watermelon), Green (Guava, Avocados, Cucumber, Lettuce, Celery), Purple/Blue (Blackberries, Eggplant, Prunes).
2. Take time out to relax
Relaxation is very important to a healthy mind. However you choose to relax - deep breathing, yoga, fishing, having a bath, reading a book - try to chill out for an hour a day if you can. Mental exhaustion can cause stress, depression and anxiety disorders. Modern lifestyles can be hectic - if you're not working, you're running after the kids or racing around the grocery store or doing something else. Relax! Breathe deeply. Even fifteen minutes of this is better than none, but do try for an hour a day.
Breathe deeply on purpose. Oxygen is a vital source of life. You may know how to breathe, but are you breathing properly? Most of us don't breathe properly — we take only shallow breaths and breathe to 1/3 of our lung capacity. A full breath is one where your lungs are completely filled, your abdomen expands, and there's minimum movement in your shoulders. There are many benefits of deep breathingwhich include a reduction in stress and blood pressure, strengthening of abdominal and intestinal muscles and relief of general body aches and pains. Deep breathing also helps with better blood flow, releasing toxins from the body, and aids in getting a better night's sleep.

3. Get moving!
There is no excuse not to exercise because there literally is something for everyone. Not everybody loves pounding the treadmill or pumping iron in the gym but anything that gets your heart rate up is a good cardiovascular activity. How about playing tennis, meeting a friend for a swimming session or taking up self-defense or a martial art? If you can't think of anything better, run up and down the stairs a few times. Feeling better now? Exercise releases endorphins, which cheer you up.
Meditate often. Meditation quietens your mind and calms your soul. It can also help you deal with and manage the stress in your life.
Exercise regularly. If you can exercise don't just a few times a week, but every day. Movement is key to a healthy life. Exercising daily can improve your health in many ways. It can help increase your life span, lower your risk of diseases, help you develop higher bone density, and lose weight. One simple thing you can do is, especially for close distances, choose walking over riding, driving or taking transportation. You can climb the stairs instead of taking the elevator. You can pick exercises that are easy to do at home or outside that you enjoy. When you enjoy the physically activities you choose for yourself, most likely you'll enjoy them and naturally want to do them. Exercise is about being healthy and having fun at the same time. Also, mixing up your exercises will keep them interesting.
4. Cut down on smoking and drinking
Have you ever met a smoker who is glad they started smoking? Neither have I. It is the single most destructive thing you can do to your body. Drinking can be harmful if you consume alcohol in excess or binge drink but, like most things, moderation is the key. A glass of red wine has even been proven to be good for the heart. But too much can be devastating to your health. Smoking can severely increase your risk of lung cancer, kidney cancer, esophageal cancer, heart attack, and more. Smoking "light" cigarettes do not decrease health risks either. If you do smoke, stop now and do it not only for yourself but also your family and friends. Second hand smoking (breathing in air from smokers) can cause many of the same long-term diseases as direct smoking. There is no risk-free level of passive smoking; even brief exposure can be harmful to your health. If possible, stay away from smokers and avoid cigarette smoke where you can.
5. Cut down on oily and sugary food, soda and caffeine
If possible, reduce your intake of fast food, French fries, doughnuts, chips, wedges, and deep-fried food. Not only are they very fattening (1 tablespoon of oil is 120 calories), deep fried food contains acrylamide, a potential cancer-causing chemical. There are better alternatives, such as grilled, steamed, stir-fried, or even raw food. Cutting down on sugary food is better for your health as well. These are things such as candy bars, pastries, chocolate, cookies, cakes, and jelly donuts. Not only do they not fill you up, they cause you to want to eat more due to the sugar rush. Go for healthy snacks instead like fruits, salads, pure juices, and unprocessed foods. Drinks with caffeine are diuretics, meaning they speed up the rate of urine production. This means they don't hydrate you as well as plain water can. Also, soda is unhealthy, causes weight gain, and is an artificial stimulant. Replace your soda with water or vegetable juices instead.