Delicious and Quick Recipes
2500+ easy-to-cook meals specially created by our chefs.
Popular Articles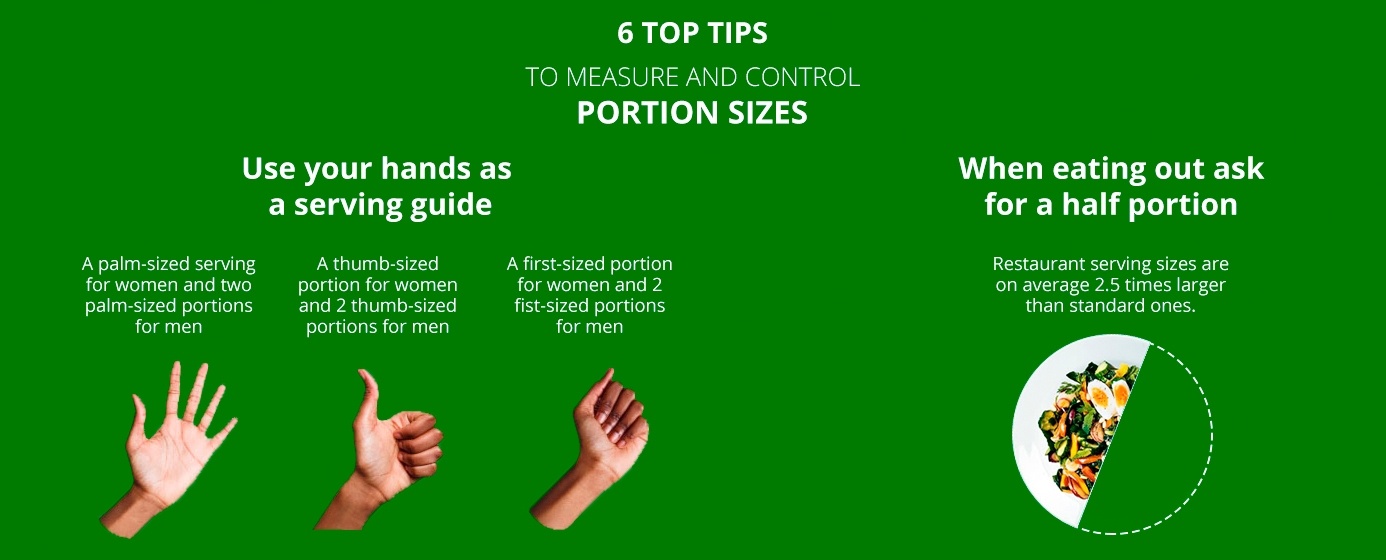 How to Measure Portion Sizes with your Hands
A balanced diet is not only about eating the right kinds of foods but also about consuming them in the right amounts. Larger portions
may encourage over consumption, which, in turn, may lead to weight gain. However, it can sometimes be difficult to know what a
healthy portion is. This infographic provides some general tips to help you understand what a portion is for different foods.
Remember though, age, body size and physical activity level will all affect a person's daily energy requirements.
Therefore, some individuals may require larger or smaller portions than recommended here.
Read article
New Recipes
Discover some of our best new recipe ideas! As much as we adore our favorites, creating new recipe ideas is a joy for us.
We're constantly adding to your favorite collections - like breakfast and brunch ideas, easy dinner ideas, tasty dessert recipes and more.
Dig in and enjoy! With love to you and your families.